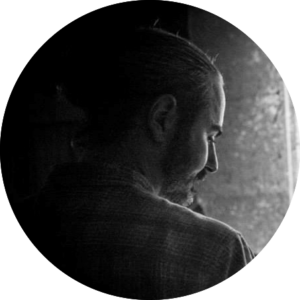 Damian Horan is an ASC Award Winning
Cinematographer. He has been featured in
Variety's 2016 Below the Line Impact Report;
his work has played at SXSW & Tribeca while
garnering the ASC Heritage Award, S.F. Film
Society Grant, a student Academy Award, two
Emmy's, a Gold & Silver Clio Award, & two Gold
Promax DBA's. His films have been nominated for
Best Cinematography at four festivals nationwide
& have won Best Cinematography at BendFilm
Festival, NOLA Horror Film Festival, and Austin
Revolution Film Festival. He has his MFA in film
production from USC's School of Cinematic
Arts, and is a member of the Local 600.
FEATURE FILMS:
LOOKS THAT KILL / dir. Kellen Moore
THE RELATIONTRIP / dir. Renee Felice Smith & C.A. Gabriel
POTTERSVILLE / dir. Seth Henrikson
4th MAN OUT / dir. Andrew Nackman
AMERICAN EXIT / dir. Tim McCann & Ingo Vollkammer
MUSE / dir. John Burr
ASSIMILATE / dir. John Murlowski
LOVE LAND / dir. Josh Tate
10.0 EARTHQUAKE / dir. David Gidali
LOST BOY / dir. Tara Miele
THROUGH THE GLASS DARKLY / dir. Lauren Fash
ZOMBIE NIGHT / dir. John Gulager
click to see more feature films
TELEVISION SERIES:
SULPHUR SPRINGS / dir. Jennifer Phang / Prod. Co. Disney
FOURSOME / dir. Bennet Silverman, The Dads, Suzi Yoonessi, and S&M
GUILTY PARTY: HISTORY OF LYING / dir. Ben Beale & Rory Forrest
VERSUS / dir. Sam Boyd & Amy Rice
CANDYLAND / dir. Ali Scher & Win Bates
click to see more television series
SHORT FILMS:
40 MINUTES OVER MAUI / dir. Michael Feld & Josh Covitt
JOSEPHINE AND THE ROACH / dir. Jon Langager
COSMIC FLING / dir. Jon Langager
PENELOPE IN THE TREEHOUSE / dir. Jon Langager
IN PASSING / dir. Alan Miller
click to see more short films
COMMERCIALS:
HBO / LAST WEEK TONIGHT SEASON 4 / dir. Greg Harrison
NETFLIX / LEMONY SNICKET'S A SERIES OF UNFORTUNATE EVENTS / dir. Greg Harrison
TNT / ANIMAL KINGDOM / dir. Greg Harrison & Michael Smiy
SPECTRUM / L.A.'s FINEST / dir. Greg Harrison
HBO / FAHRENHEIT 451 / dir. Michael Smiy
HBO / LAST WEEK TONIGHT SEASON 5 / dir. Greg Harrison
HBO / THE LEFTOVERS / dir. Greg Harrison
MARVEL / CAPTAIN MARVEL / dir. Michael Smiy
HBO / THE WIRE & GAME OF THRONES / dir. Michael Smiy
click to see more commercials
MUSIC VIDEOS:
BEN FOLDS FIVE / Do It Anyways / dir. Phil Hodges
LOVELY THE BAND / Maybe I'm Afraid / dir. Andrew Sandler
NOMADS & VANESSA CURRY / Addicted to Love / dir. Wilmer Valderrama & Andrew Sandler
LAS CAFETERAS / Luna Lovers / dir. John Cantu
ADVANCE BASE / Summer Music / dir. Phil Hodges
click to see more music videos
PRESS:
Variety Below The Line Impact Report
Deadline American Exit Lands at Lionsgate
Deadline Pottersville
IndieWire The Relationtrip
Best Cinematography Muse NOLA Horror 2017
Winner Best Cinematography Relationtrip BendFilm Festival 2017
2017 Clio Awards Last Week Tonight and CNN
Best Cinematography Muse FilmQuest 2017
DIFF Grand Jury Winner: The Relationtrip
Variety Film Review: 4th Man Out
DailyMail The Relationtrip
BoomHowdy The Relationtrip
Love Land Wins San Francisco Film Society Grant
Fourth Man Out Best Narrative Feature
Hollywood Reporter Last Week Tonight Season 4 Promo
Just Jared Lemony Snickets Watch the First Teaser
Outfest Announces 2015 Winners: Variety
Ben Folds Five Wired
click to see more press